Rutgers Connect
UXD Mini Masters Assignment
"Rutgers aspires to be broadly recognized as among the nation's leading public universities: preeminent in research, excellent in teaching, and committed to community."
The Assignment
Given the diverse student population and areas of study, coupled with a dispersed campus layout on the New Brunswick, Rutgers believes that there may be an opportunity to increase the volume quality of student collaboration.
To that end they have issued this Request for Proposal to establish a partner to define and build an interactive product that provides a social experience for students looking to do projects with each other, and find opportunities to apply their learning in real-world scenarios.
The university believes that a more social-driven experience that leverages the popularity of the 'maker' movement has potential to surface a lot more opportunities and connections than a university curated tool. They are engaging our UX vendor to explore the market viability of this developed product.
Preliminary Overview
While attending the Rutgers User Experience Design program, myself along with four individuals (Diana D'Achille, Greg Flores, Letitia Nakawombe, Priya Marutha, Julie Park) worked together on an exciting and engaging real world project. We presented the process and methods we used as well as the results we have achieved to our class and instructors.
Problem Statement
Strategic Plan for our application
Problem: Rutgers community is isolated by location, campuses and department.
User Hypothesis: The community needs a mobile application to increase members collaboration to enrich the Rutger's experience and achieve the strategic plan.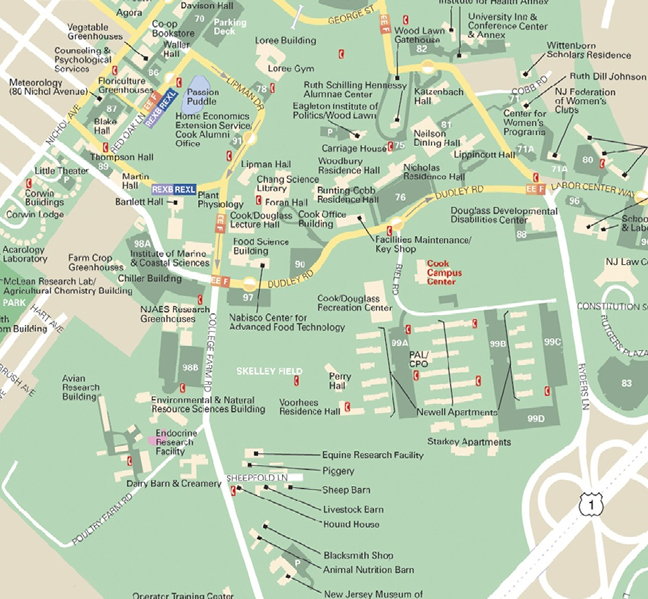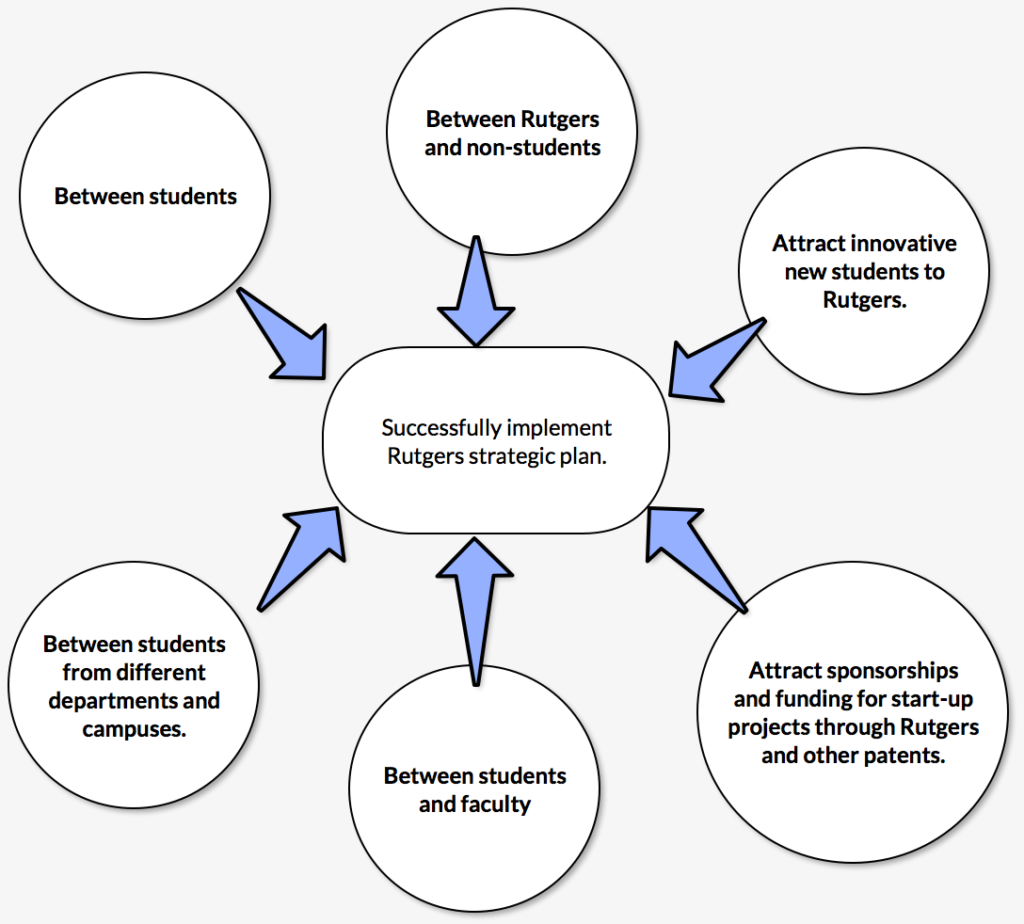 Our strategic plan 
targets multiple audiences to promote conversation.
Short-term
Short term Business Goals
Increase student collaboration on projects each semester.
Increase collaboration between students from different departments and campuses.
Increase faculty and student collaboration on projects by each semester.
Long-term
Long term Business Goals
Expand collaboration between current and alumni Rutgers community with people outside the the community.
Attract prospective students to Rutgers from viewing archives of projects done by Rutgers students posted on department sites.
Attract sponsorship and funding for projects, start-up projects, sponsorship and Rutgers patent rights.
Andrew
Persona
Kunal
Persona
User Research
Contextual Inquiry Questions
Validate the problem = Talk to your target.
How are they currently collaborating with other students?
What incentives would help motivate you to get involved with projects?
What would you recommend for a good collaboration application?
What is the user

trying to achieve?

How are they

currently achieving this

?
What could be better

about the way they achieve this?
Applications
Learning about our users
Rutger's students are currently using these tools to collaborate for class projects and assignments.
Design Sprints
Each team member individually brainstormed ideas for the screen design and flow of the app. Members then shared their ideas and received feedback. The team split in two and repeated the process. A final design was then chosen from the resulting ideas.
Conceptual Sketching / Design Sprints
Journey Map
Andrew's journey:
Andrew a freshman who has an idea and he wants to network with fellow Rutgers teachers and students.
Kunal's journey:
Kunal a Bio Med student who has an idea and skills wants to network with outside of university.
Usability Testing
Analyze
First level test
Core idea, purpose
Navigation of home page
Features of the home page
Basic architecture
Perspectives of varied demographics
Graduate student
2 staff members
Community member
Professional, non-community member
Prototype
Conceptual
Paper prototype created in Adobe Experience Design CC.
We'd like to introduce you to
Rutgers Connect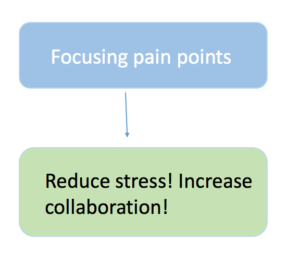 Rutgers Connect
User Experience Assignment